All primary school children of Ndiini School Food Programme get a meal every day consisting of rice, onion and beans. This is the main goal of the charity, to ensure that all students are given one meal a day.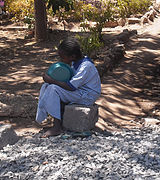 SECONDARY SCHOOL SCHOLARSHIP FUND
The charity is currently providing two students from Ndiini Primary School with a full scholarship which will enable them to get their secondary school certificate, build a future and escape the cycle of poverty.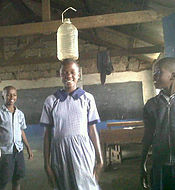 The aim is to establish a library for the students of Ndiini School – both primary and secondary to aid their progression through their education and give those who can't afford textbooks the opportunity to continue.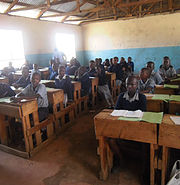 You can donate by clicking on